The hand sewn bears with a
heart
Our aim is to create adorable bears and I hope you'll find one to love and welcome into your home.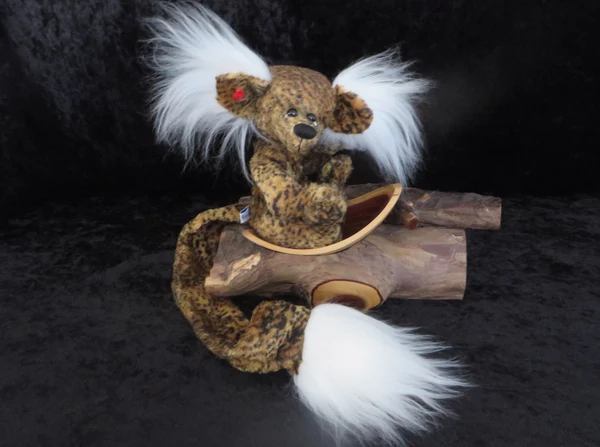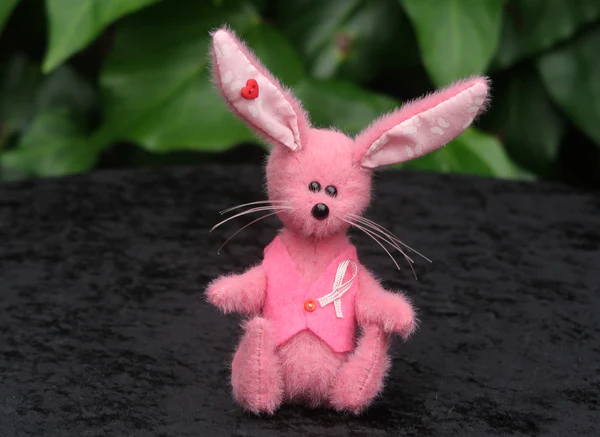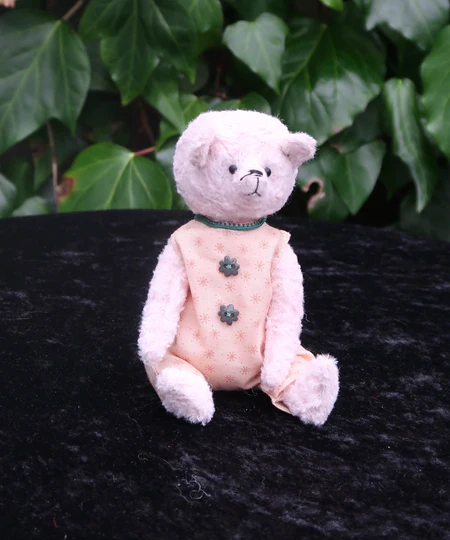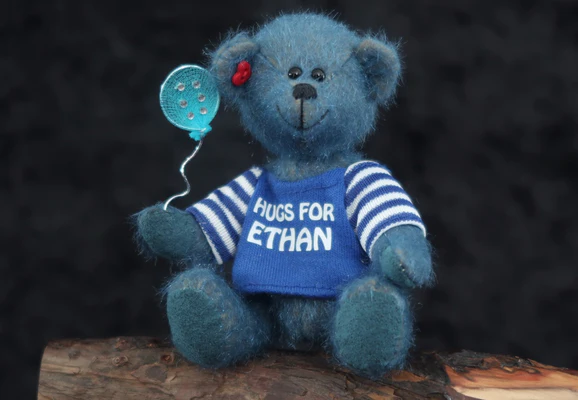 Jenni Bears are all

hand sewn
Highest Quality Materials
Their colours are just as varied, from your "proper" bear colours (as Pete once described them) of brown, black and white, to reds, greens, blues etc, not forgetting flamboyant hand dyed material. They are all made from the best quality fabrics. Awesome alpacas, cuddlesome cashmeres, marvellous mohairs, sensational Sassy fabrics and vivacious viscose... I'm sure you get the picture.
Hand Sewn
All my little friends are totally hand sewn. I appreciate that this will sound a bit strange to some people, and I realise that it's just a piece of material, but I feel that by taking the time to hand sew them, I get to discover their hidden personalities. I then use this to craft their faces to reflect this, and as we all know the most important reason for buying a bear is the face. I believe that all bears have a new 'mum' out there. You look at the face and it says take me home, I want to be with you!
Finishing Touches
They all come with a Jenni Bears swing tag and Jenni Bears passport all safely tucked away in a hand-sewn cotton drawstring bag. There is also a Jenni Bears name tag sewn into the back seam. They are all made in a smoke-free household. Please remember these are collector animals and are not suitable for little people under 14.
Memory Bears
Losing a loved one, for whatever reason, can be so so hard. You miss their conversations, you miss their advice and most of all you miss their hugs. I can't do anything about the first two, but I can give you something to hug. The picture you see is Papa George, and he was made using a work shirt from a friends Dad.
They can be sewn from a treasured piece of material and have a keepsake placed in their tummy. (Papa George had a photograph) Or if you'd prefer, just have a keepsake added. It's whatever is best for you. It doesn't have to be a bear it could be any of the animals I make. Whatever you decide on, you can be assured I will sew it with the utmost care and love.